You can't trick Old Scratch and you can't outrun him, neither.
Description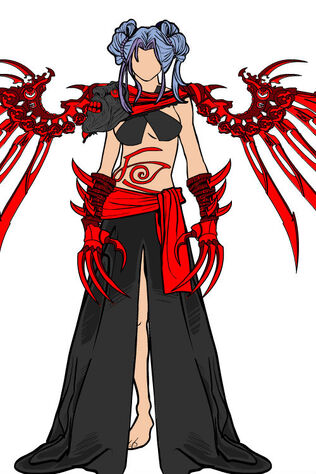 Countless are the ways Xel has appeared to beings.  In the present era, Xel has assumed the visage of a girl -- one born in Anserak, under extraordinary circumstances -- by the name of Lilac.
This fox-daughter has violet ears and a violet tail, tipped black.  Her hair is lilac and her bangs a lighter shade of it.  She treads Anserak in the regalia of a Makarai priestess, as demonstrated on the left, though capable of summoning the wings and gauntlets of infernal energy to serve her needs.
To gaze upon the true body of Xel is to experience pain and horror incapable of being described.
History
Abilities
Relationships
Nirvana
Vetto Barius